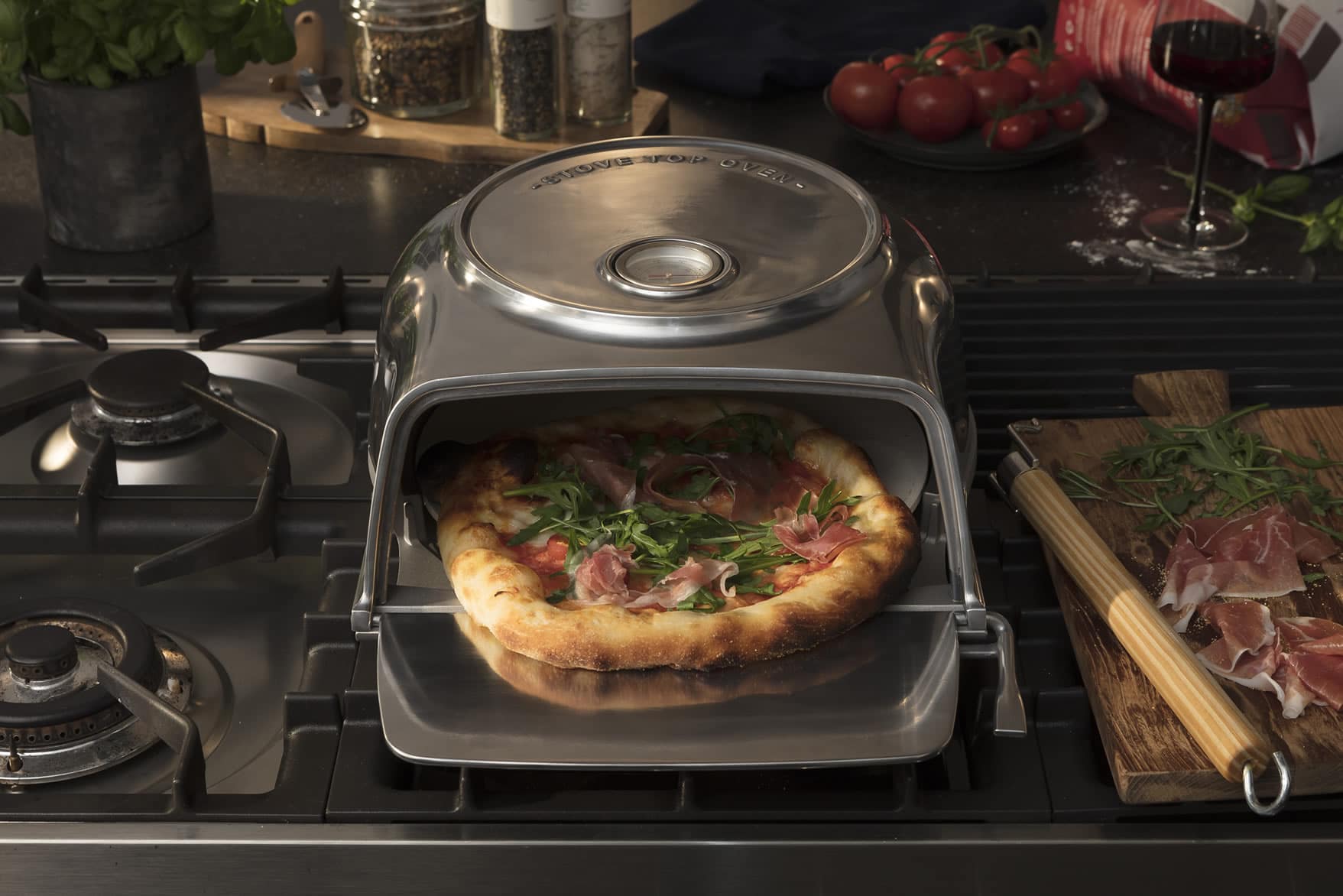 Introducing Fernus
The oven to place over a fire!
Perfect for indoor use on your gas stove or outside on your rocket stove. Fernus heats up to temperatures of up to 350 degrees Celsius within a mere 10 minutes.
350 degrees Celsius is the best temperature for baking pizzas, flammkuchen, or naan bread, to name a few examples. Within just 4 minutes, they will be cooked nice and crispy with the leopard skin print characteristic of wood ovens you may have seen on holiday in Italy.
Made from Aluminium
We love aluminium as a resource for manufacturing beautiful products, because there is plenty of aluminium around and it can be melted down and moulded into new products endlessly.

fernus is niet geschikt voor inductie of elektrische warmtebronnen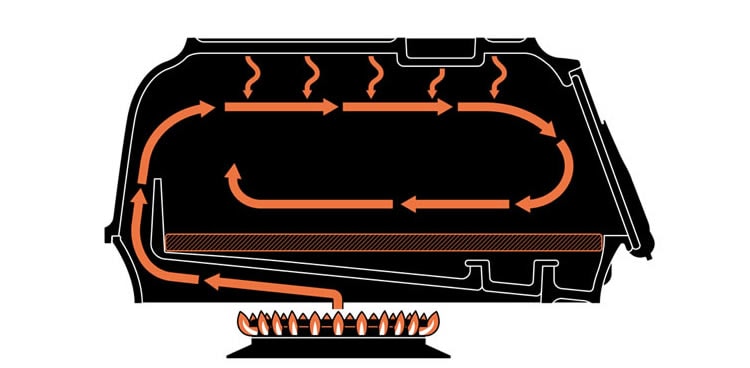 Very efficient due to
optimised airflow
The patented design ensures your product is cooked evenly all around and in the middle in a very short amount of time. The slanted bottom forces the heat of the flames inwards and the rounded shapes ensure an even circulation, so that you won't need to turn your pizza halfway through.
More than a pizza oven
There is always a reason to leave FERNUS on your gas stove. With us, it starts in the morning, with bake-off bread and not wanting to wait half an hour for the regular oven to preheat before doing the same job. In the afternoon we bake an apple pie, a quiche, or we use FERNUS as an air fryer with homemade shrimp croquettes. In the evenings we further improve our expertise in the art of pizza making 😊
Specifically for FERNUS, we've developed accessories that are sold separately. With the SnackRack, you can use Fernus to scallop or to deep fry using hot air. We've also developed the SmokeSet, so that you can use Fernus as a smoker. Apply your creativity and cook dishes super quick at 350 degrees Celsius, or go slow and cook slowly with smoke or steam on a smaller flame at around 70 degrees Celsius. Many methods of preparation can be used!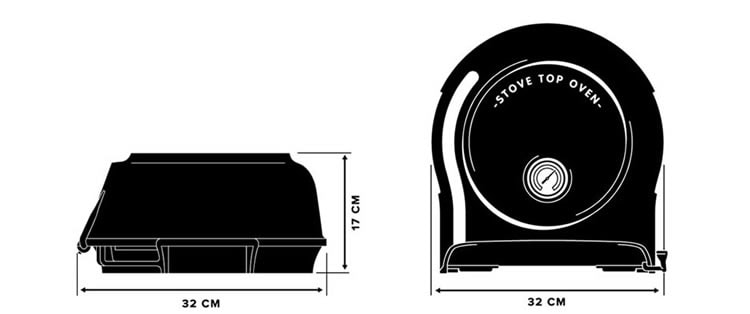 Specifications
Fernus has similar dimensions to a wok or a large frying pan
DIMENSIONS: 3o X 30 X 15 cm (WxDxH)
MATERIAL:cast aluminium, cordierite pizza stone
PIZZASTONE: approx. 27 cm (medium-sized standard pizza)
WEIGHT: 4,5 kg
TEMPERATURE RANGE: 40 °C – 350 °C
FERNUS DELIVERED INCLUDING PIZZA SCOOP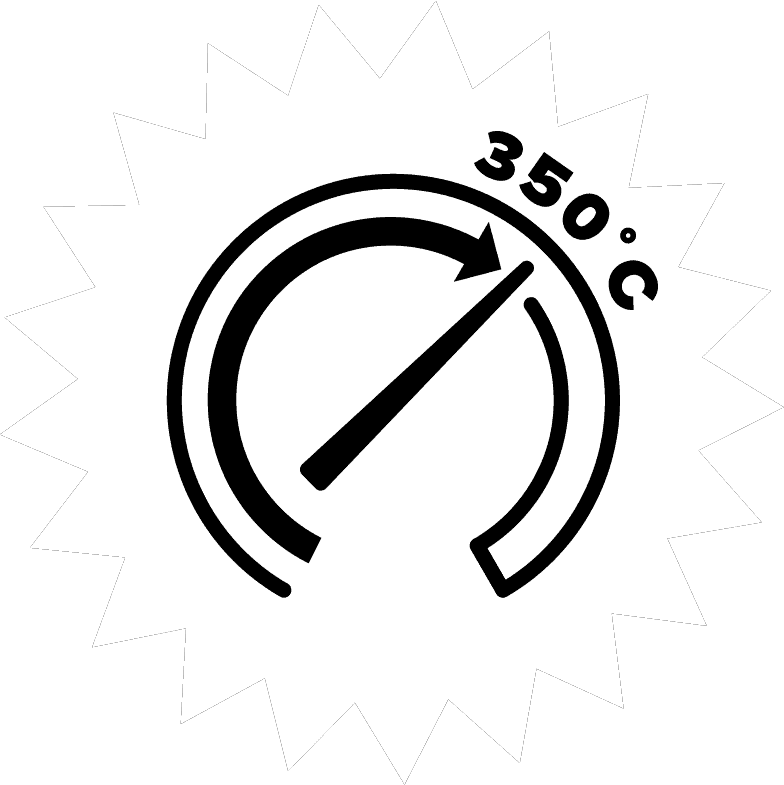 IS BURNING HOT AND HEATS UP TO 350°C/700°F IN JUST 10 MINUTES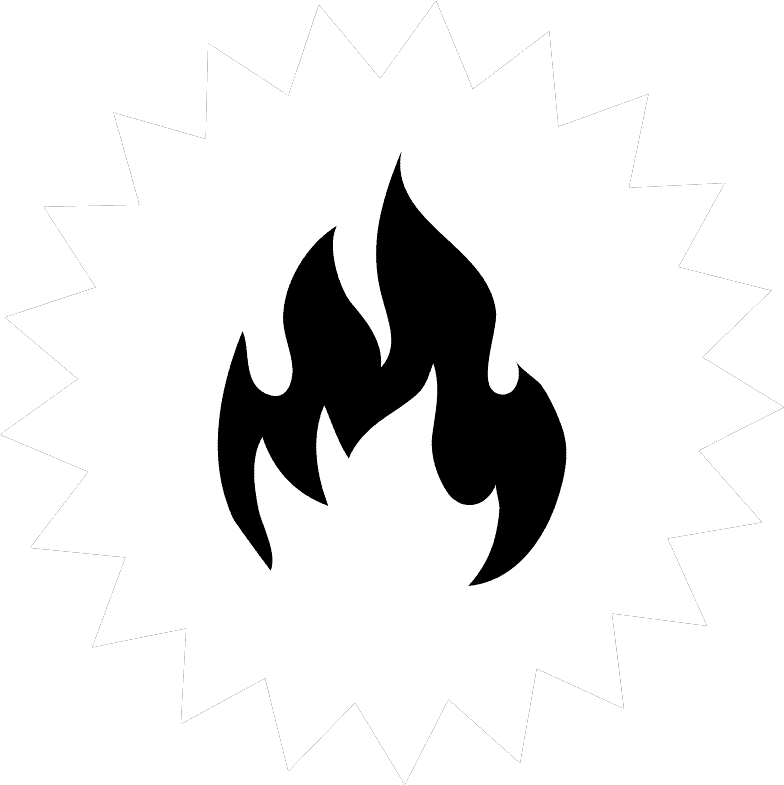 LOVES FLAMES USE INDOORS ON YOUR GAS STOVE OR OUTSIDE ON YOUR ROCKET STOVE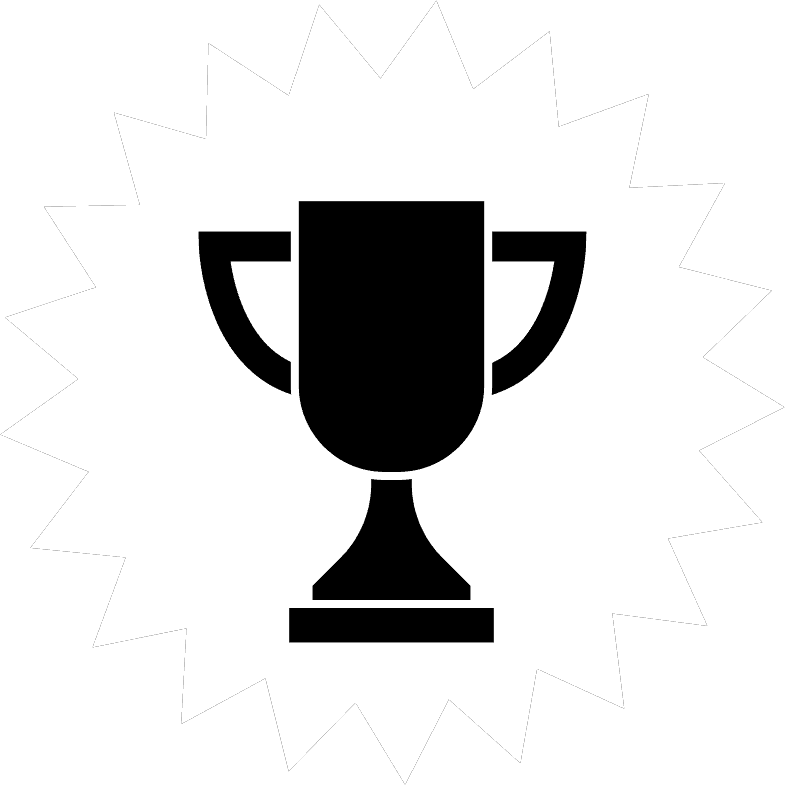 BAKES A REALLY GOOD PIZZA SERIOUSLY! MEDIUM SIZED UP TO 27 CM/10.6 INCH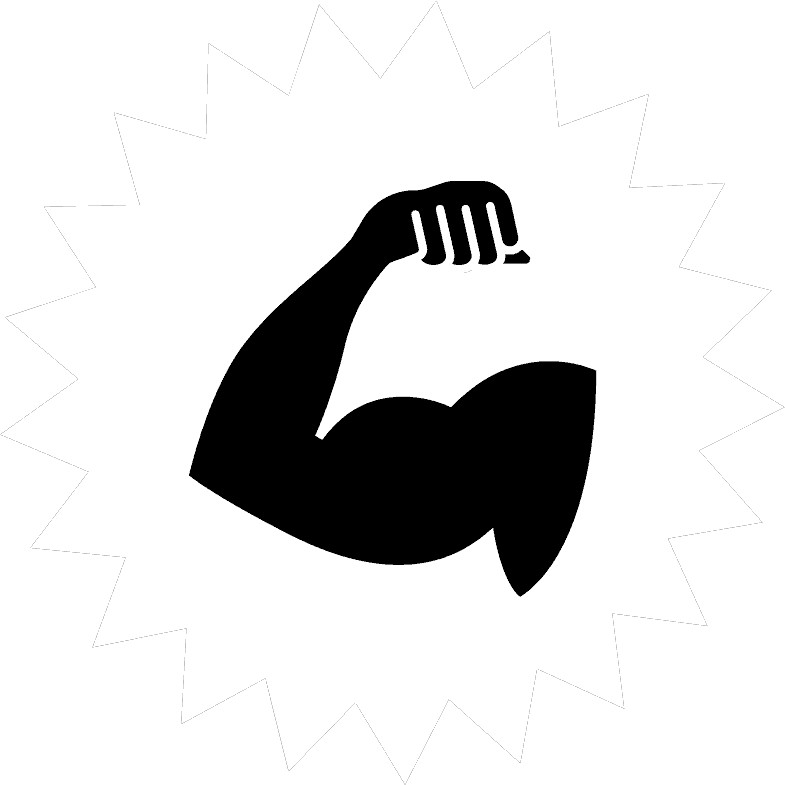 HAS NO LIMITS USE IT FOR BAKING, COOKING, SMOKING AND HOT AIR FRYING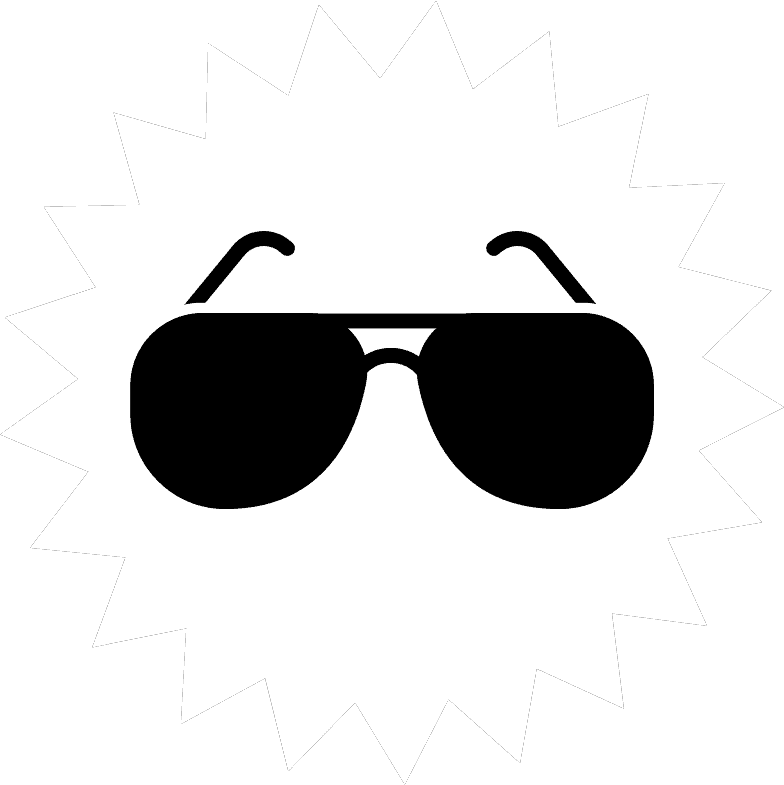 LOOKS GREAT PATENTED DUTCH DESIGN NR. WO2019177452 BY STUDIO HNSDGR
Mr. @wateetons tests the FERNUS Pizza oven
Until December 5th, you will receive the collection of Fernus recipes from Mister Wateetons and pizza hero Simon Giaccotto for free with the purchase of a FERNUS.